Voice and Swallow Clinics Lecture Series (CEU)
Welcome to the University of Wisconsin Division of Otolaryngology, Voice & Swallow online CEUs! Our Voice & Swallow Clinics Lecture Series is comprised of expert lectures recorded live during private offerings held at the UW Voice and Swallow Clinic that you can review to earn CEU credit year round.
There is NO CHARGE from UW for these offerings. Work at your own pace from your office or home and start obtaining your CEUs today! Online CEUs for Voice & Swallow Clinics Case Conference and Lecture Series is sponsored by the University of Wisconsin School of Medicine and Public Health Department of Surgery.
Register for our online Case Conference and Lecture Series, view a lecture and complete the related assessment of learning.
Non-ASHA members do not need to register and may select a course and click "watch now" to review a lecture.
ASHA members tracking CE credit independently should register and retain a copy of their completion certificate for their records.
ASHA CEUs are awarded to those that meet eligibility criteria by the ASHA CE Registry upon receipt of the CEU Participant Form from the ASHA Approved CE Provider. The ASHA CE Registry is a computerized data base that awards CEUs on behalf of ASHA's Continuing Education Board. Participants pay an annual fee to use the ASHA CE Registry.
Please visit the FAQ if you have any questions about these courses.
Questions? Contact Us
For additional information and questions, please call or email:
Nichole Rauch
Phone: (608) 263-0121
Email: rauch@surgery.wisc.edu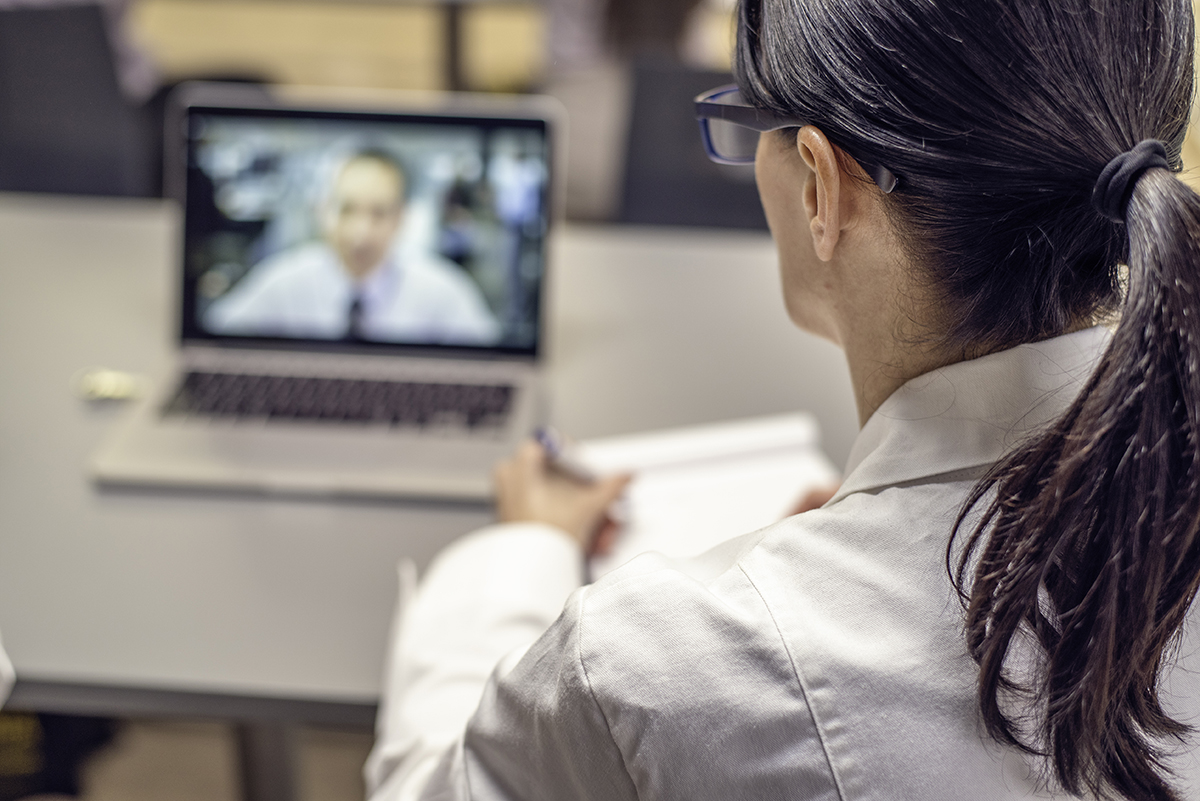 How to Obtain ASHA CEUs
Choose a session
Sign in or register
Watch the session
Complete the short post-test and course evaluation
Print your letter of completion
| Title | Presentor | Expiration Date | |
| --- | --- | --- | --- |
| Patient Centered Outcomes Research in Voice Disorders | David Francis, MD | 2018-08-31 | |
| Evaluation and Management of Paradoxical Vocal Fold Motion Disorder in Pediatric Populations | Maia Braden, MS, CCC-SLP, Jesse Hoffmeister, MS, CCC-SLP, and Kathryn Swenson, NP | 2018-09-14 | |
| Tracheostomy and Dysphagia | Jamie Mayer, MS, CCC-SLP and Kathleen Huber, MS, CCC-SLP | 2019-01-18 | |
| Research Design & Statistical Approaches in the Areas of Voice and Swallow | Ronald Gangnon, PhD, Katherine McConville, MA, CCC-SLP, and Nicole Rogus-Pulia, PhD, CCC-SLP | 2019-02-08 | |
| Creating a gender-inclusive practice: Medical and psychological perspectives | Katherine Gast, MD, Owen Karcher, MA, LPC, and Kevin Pasternak, MS, CCC-SLP | 2019-04-05 | |
| Personalizing the Therapy Experience for Patients with Head and Neck Cancer | Katherine Hutcheson, PhD, CCC-SLP, BCS-S and Jan Lewin, PhD, CCC-SLP, BCS-S | 2019-05-31 | |
| Evidence Based Assessment and Treatment of Gender Expansive Voice | David Francis, MD and Kevin Pasternak, MS, CCC-SLP | 2019-04-26 | |
| Title | Presentor | Presented On | |
| --- | --- | --- | --- |
| Voice Thera-palooza: voice therapy exercises evidence and theory-based practice | Emerald Doll, MS, CCC-SLP, Paige Goodie, MS, CFY-SLP, Kevin Pasternak, MS, CFY-SLP, Brienne Ruel, MA, CCC-SLP, Carol Tolejano, MS, CCC-SLP, and Nathan Welham, PhD, CCC-SLP | 2017-06-01 | |
| Dysphagia Grand Rounds | Eric Gaumnitz, MD, Amy Baillies, MS, CCC-SLP, BCS-S, Jodi Hernandez, MS, CCC-SLP, BCS-S, and Kathleen Huber, MS, CCC-SLP | 2017-04-13 | |
| Understanding the Aging Swallow: Physiology to Intervention | Nicole Rogus-Pulia, PhD, CCC-SLP | 2017-03-16 | |
| Management of Post-Extubation Dysphagia | Stevie Marvin, MS,CCC-SLP | 2017-01-26 | |
| When things go bump in the note: Minimizing and de-catastrophizing vocal injury in singers | Debbie Phyland, PhD, MAppSc, BAppSc (Sp Path), Dip Ed, FSPA | 2016-07-14 | |
| Resonant Voice Therapy: a prescriptive, programmed approach | Joseph C. Stemple, Ph.D, CCC-SLP | 2016-07-07 | |
| Non-cleft causes of velopharyngeal dysfunction | Katherine McConville, MA, CCC-SLP | 2016-05-19 | |
| Voice and Swallow Grand Rounds (Spring 2016) | Amy Baillies, MS, CCC-SLP, BCS-S, Renee King, MS, CFY-SLP, Nathan Welham, PhD, CCC-SLP, and Seth Dailey, MD | 2016-03-10 | |
| Pharyngeal high resolution manometry: Past, present and future | Corinne Jones, MS CCC-SLP, Timothy McCulloch, MD, and Hernandez Jodi, MS, CCC-SLP | 2016-01-14 | |
| Speech Therapy for Cleft Palate and Velopharyngeal Dysfunction | Lynn Marty Grames, MA, CCC-SLP | 2015-10-29 | |
| Pediatric Dysphagia: Decision Making with Instrumental Swallow Studies | Joan Arvedson, Ph.D, CCC-SLP, BCS-S, ASHA fellow | 2015-09-24 | |
| Aerodynamic Assessment of Voice | Nathan Welham, Ph.D, CCC-SLP | 2015-09-17 | |
| Spasmodic Dysphonia 101: The Role of the SLP in Assessment and Treatment | Brienne Ruel, MA, CCC-SLP | 2015-06-18 | |
| Dysphagia Treatment-Revisited | Caryn Easterling, PhD, CCC-SLP, BCS-S | 2015-04-30 | |
| Surgical treatment of Reinke's Edema | Seth Dailey, MD | 2015-02-19 | |
| Multi-disciplinary Management of Cough and the SLP Role | Carol Tolejano, MS, CCC-SLP | 2015-01-22 | |
| Voice and Swallowing Patient Reported Outcomes | Nadine Connor, PhD | 2014-10-09 | |
| Adapting voice therapy techniques to children | Maia Braden, MS, CCC-SLP | 2014-09-11 | |
| Beyond Botox: Treatment for Vocal Tremor | Julie Barkmeier-Kraemer, Ph.D, CCC-SLP | 2014-07-10 | |
| Voice and Swallow Grand Rounds | Katherine McConville, MA, CCC-SLP, Brienne Ruel, MA, CCC-SLP, Stevie Marvin, MS ,CCC-SLP, and Molly Knigge, MS, CCC-SLP | 2014-06-12 | |
| Systemic Hydration: Relating Science to Clinical Practice in Vocal Health | Naomi Hartley, PhD, BSpPath(Hons) | 2014-05-01 | |
| Assessment and treatment of cricopharyngeal dysfunction | Molly Knigge, MS CCC-SLP BCS-S | 2014-02-20 | |
| The importance of comprehensive evaluation: why the ear isn't enough for assessment | Diane Bless, PhD | 2014-01-22 | |